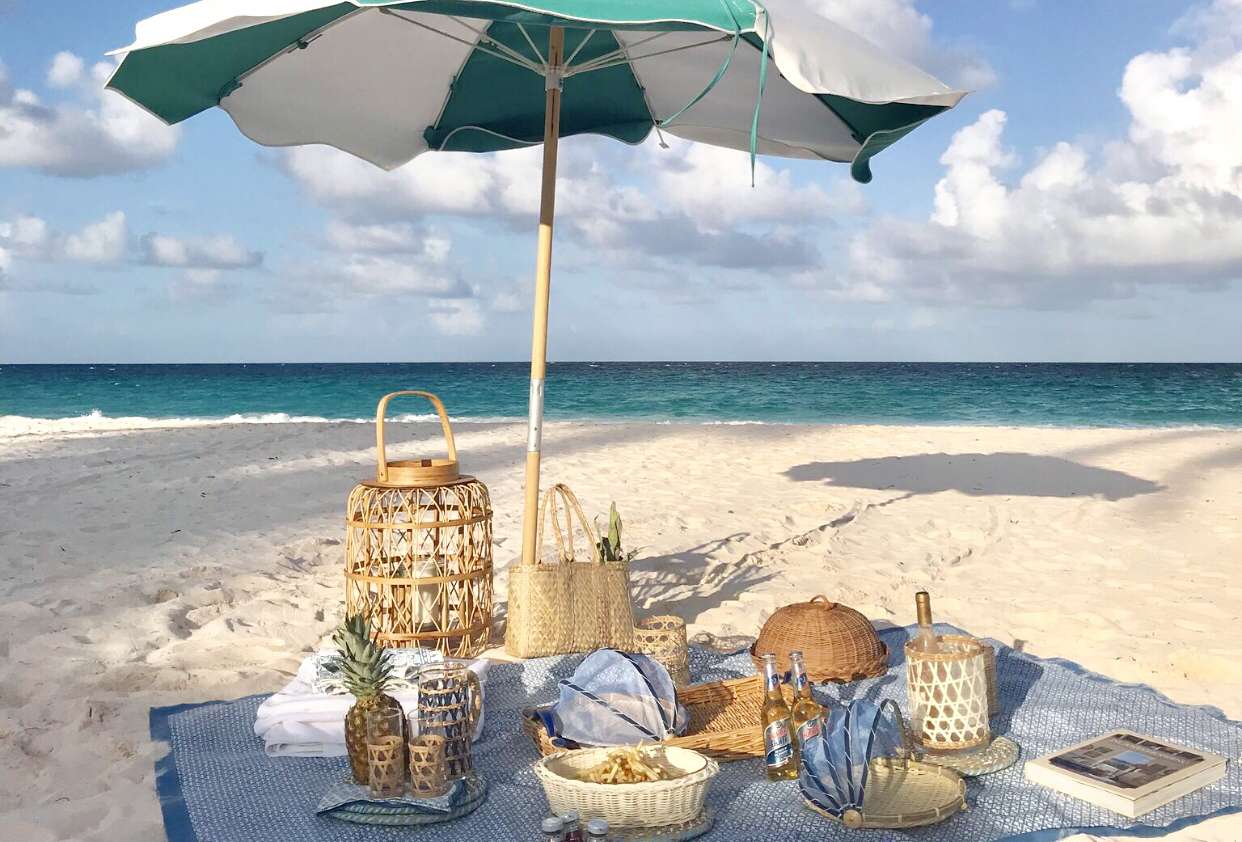 I think the original straw and wicker wrapped glassware may have been an early pre-cursor to their contemporary and decidedly less covetable plastics and disposable counterparts.

With their pretty coverings, wrapped drinkware and pitchers have graced picnics for centuries.

The coverings make them less breakable and perfect for dining on boats, in fields, on the beach... and anywhere really.

We have found lots of vintage examples of them in the French brocantes and some lucky finds on Ebay and First Dibs from time to time.
David  Rockafeller's Asprey Picnic Hamper

Re-making these lost items was a natural place to start when we designed our collection... Next we expanded the drinkware into hurricanes and pitchers.
 




 
 

The wrap has the added value that is absorbs any moisture that often drips on the outside of drinks in tropical climates.

Wrapped natural glassware adds an immediately elegant and island look.

We recently stocked a popular and magical new nightspot in the Bahamas with hundreds of natural colored wrapped goblets for the signature cocktails they are famous for.

 

Our glasses have been shipped to yachts in the Med, private islands in Greece and the French Riviera.

 

Lots and lots of them grace tables all along the Eastern seaboard from Maine to Palm Beach and of course in the Bahamas.

 

They are a great fit with our wicker wrapped casseroles and bakeware.

Shop the Casseroles
These items were available everywhere in the 60's and disappeared.

They are another must-have vintage-inspired item we re-created from obscurity!