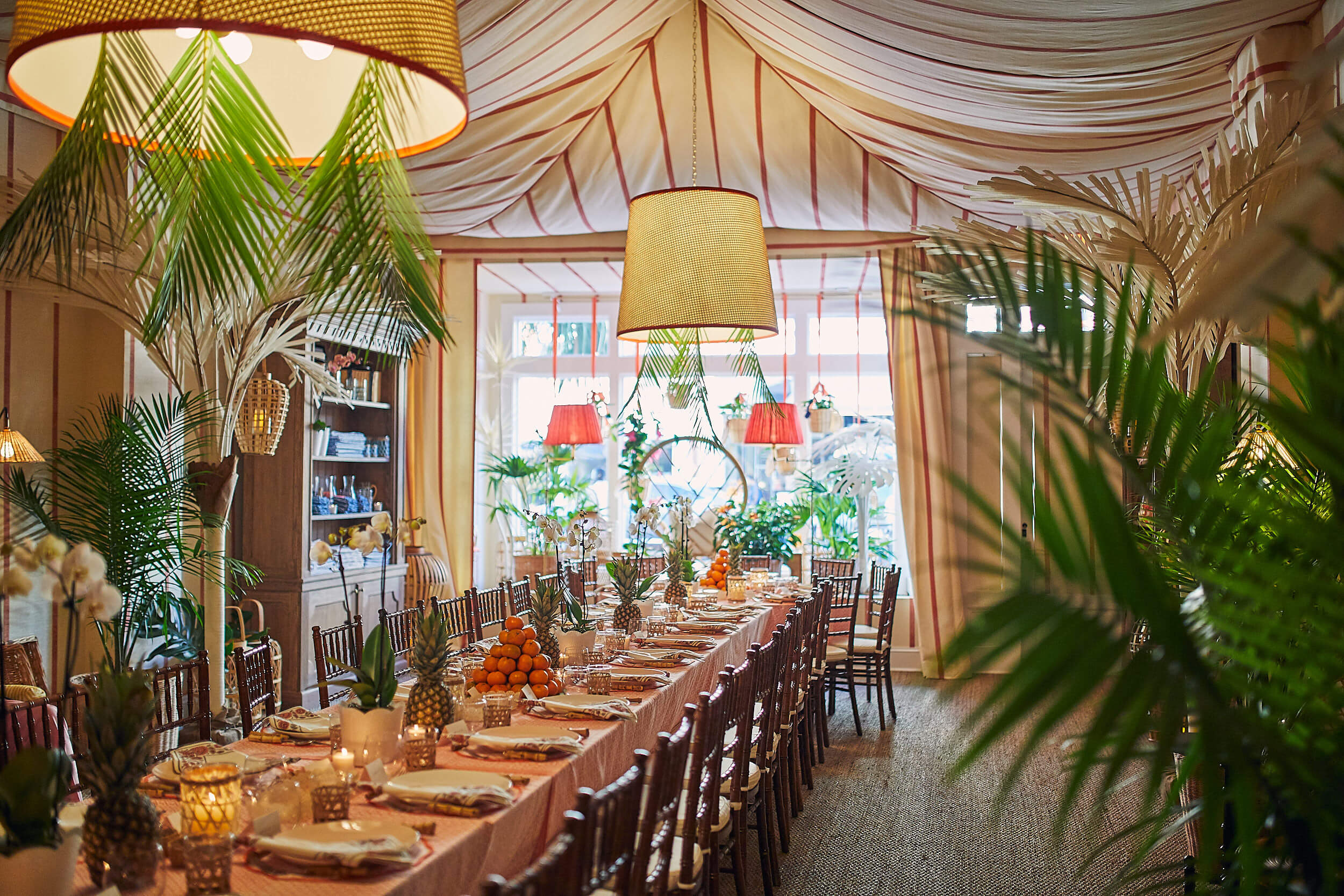 It was the Palm Beach team's first choice to open our 2nd store in Charleston.
It all seemed like a logical business decision. Charleston is rapidly attracting the most creative minds in the country. Food, design, music and the arts are thriving in this beautiful, architecturally magnificent place.
Little did I know that there was a hidden agenda amongst my People...
It was only when I saw real estate listings floating around, did I realize that Palm Beach had Charleston on their minds for real.
Alas, one step at a time and our wonderful store location was found.
Like all things that are truly meant to be, Charleston fell together with ease and Joy. We are in pure heaven amongst this vibrant creative community.
To celebrate our opening we had a small dinner in the shop. We cobbled together tables down the center of the shop. We arranged as many chairs as we could squeeze in. We brought conch salad and rum dums from the Islands and made giant Chicken pot pies in my brother's nearby kitchen.
We laid the table with our own block print linens and wrapped glassware and hurricanes. The room was candlelit and full of laughter and excitement. We were overjoyed by the charm and talent of our Guests. We had a splendid time.
THANK you Charleston for the lovely welcome!