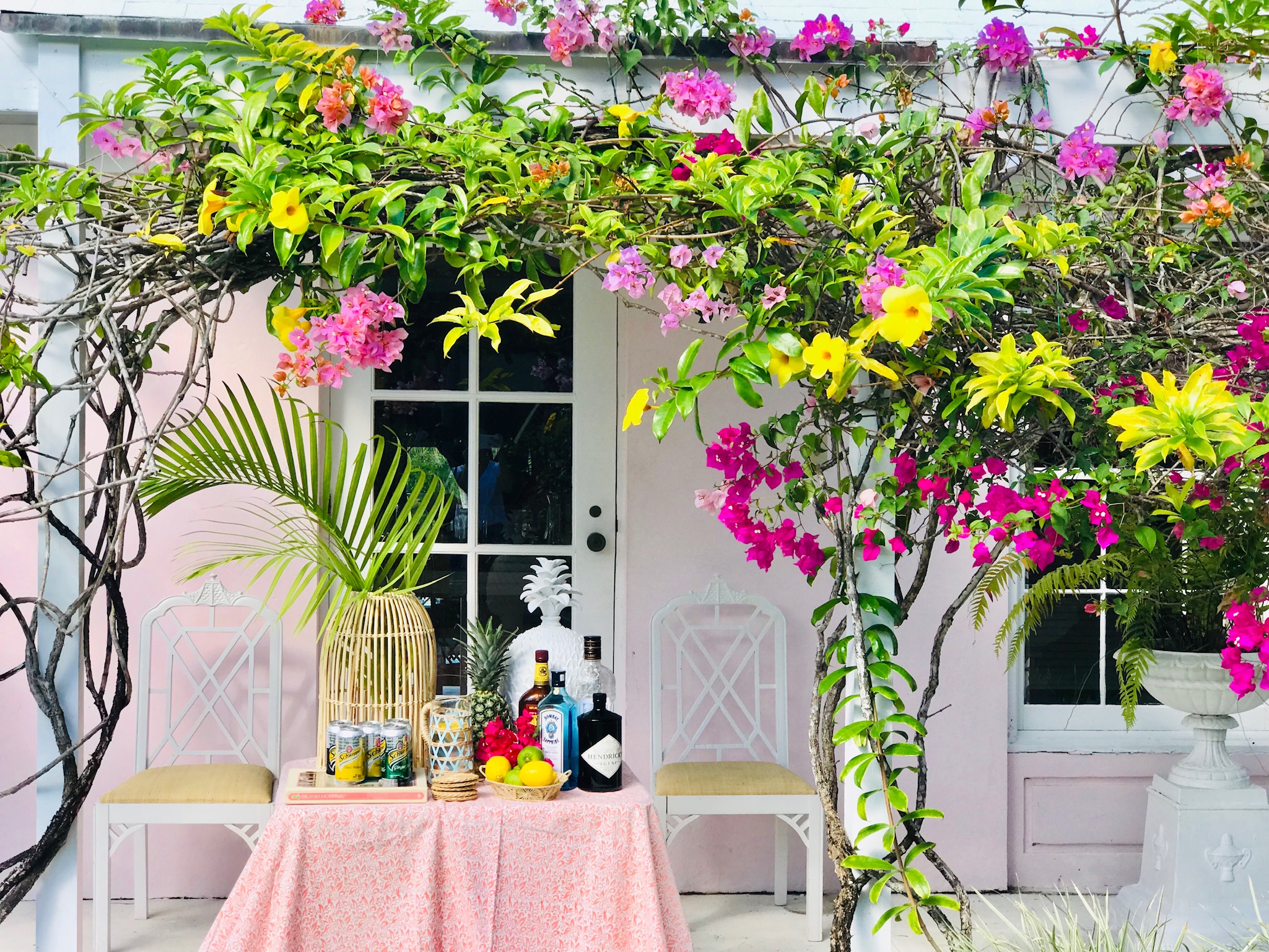 FLOWERS ARE NATURE'S WONDER...
In the islands we have many flowering plants and leafy giant leaves. For our rooms and dining tables we find the most authentic approach is truly to run into the garden and cut whatever looks fresh, new & pretty.
In the spring when we are in the dry season the bouganvillea is vibrant and plentiful. Since it does not last long we generally head out in the golf cart just before dinner and pilfer from our verges and even from unsuspecting neighbors.
We hang bouganvillea from light fixtures above and sprinkle down the table…there are no rules and certainly no ways to get this wrong.
The more color the better!
When flowering pants are not available we stick to leaves in cylinders.
The bigger the better!