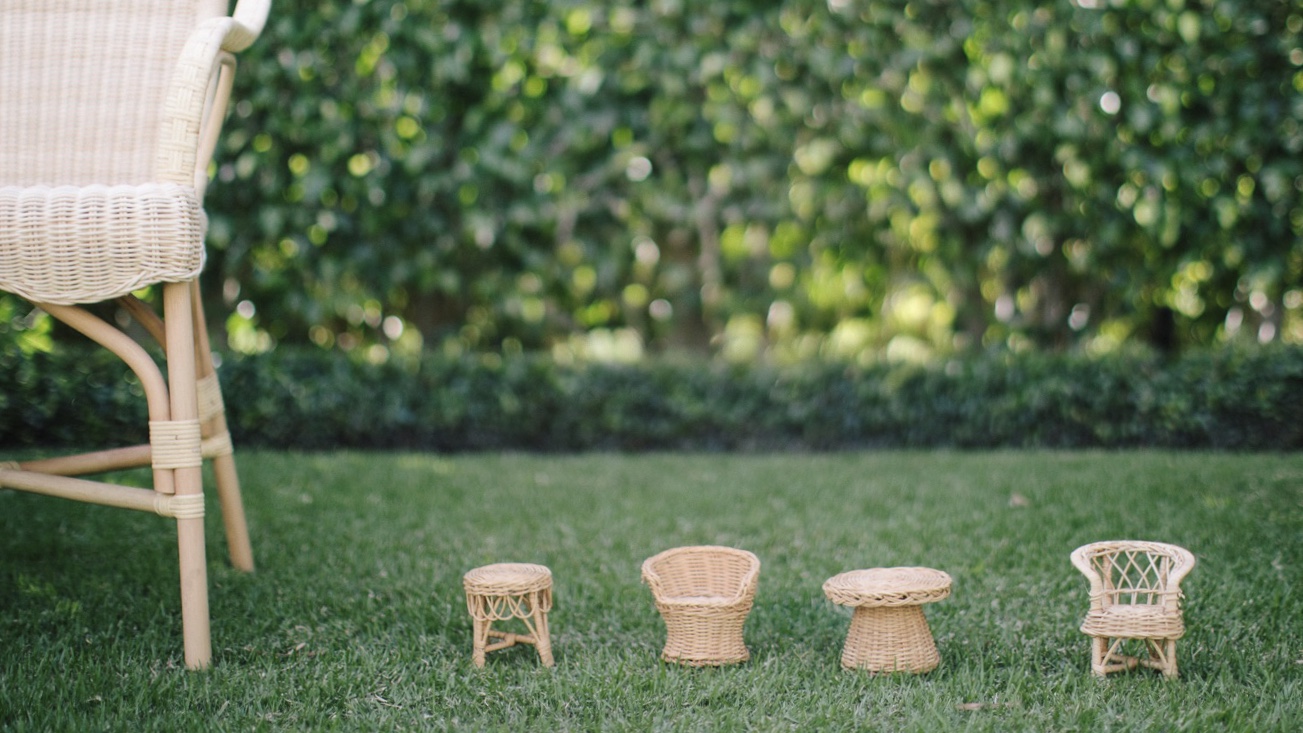 B I G  T H I N G S
After the initial success of our tabletop, lantern and hurricane collection, it seemed a natural move to work our way towards a wider range of items.
Using the same worn notebook which had all the original tabletop bits scribbled and sketched, we simply moved to the next section for accessories and furniture.
Our new Accessories Collection includes our first two pieces of lighting: A great sconce and a cane-covered picture light: Something we have needed in every project we have ever done!
We have over-scaled round mirrors in beautiful blonde wicker.
(The giant round mirror is another Lindroth decorating signature, if ever there was one!)
We have created whimsical shell "Sailors' Valentines" because we love them.
We aced the ever-needed bamboo picture frames in a few shapes and styles.
And for the whimsy and wit, we have made a series of wicker decorative pagodas in different shapes and sizes to dress a console or a dining table. 
We have also taken our signature tabletop prints and added quilts and shams for the bedroom.
Paired with crisp white bedding these beautiful prints have a timeless, chic quality.
We look forward to sharing this collection!
There is much more in the works for Fall 2020 and Spring 2021.
We are just getting started...
Love,
Amanda